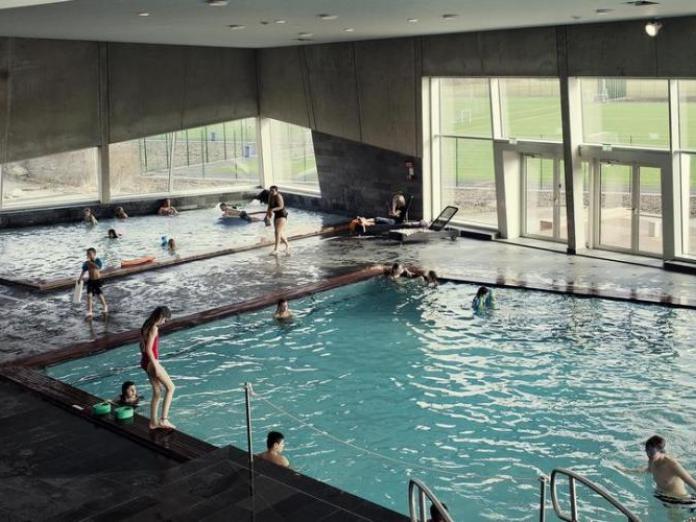 What we are about
Designet by architect Niels Sigsgaard in 2013, Valby Vandkulturhus is the first public swimming facility in Valby, and it is part of the larger sports facility of Valby Sports Park. It is constructed as a low-emissions facility which focuses on minimizing energy-comsumption without compromising functionality. As the name implies - 'Vandkulturhus' literally means 'water culture house' - the idea behind Valby Vandkulturhus is to cater to water enthusiasts of all ages with flexible and multipurpose facilities offering room to both play and exercise whilst havng fun. The large 25-metre pool offers both five lanes for swimming as well as an area with a grotto, waterfalls and a waterslide. English-speaking lifeguards are always on duty and available for assistance, and all visitors have free access to the wellness area.
What we offer
Catering to both swimmers and water enthusiasts of all ages and stages of experience, Valby Vandkulturhus offers different pools to suit your every need. For the younger crowd, you can enjoy playing in the shallow waters of the paddling pool or explore the pool with a grotto, waterfall and waterslide. For the more experienced swimmer, Valby Vandkulturhus offers a 25-meter pool with five lanes for swimming and training. 
If you need a break from playing and swimming, you can enjoy all the facilities of the wellness area free of charge. This includes Finnish sauna, aroma sauna, infrared sauna, as well as a hot-water pool to reboot and recharge. Valby Vandkulturhus also regularly offers sessions of sauna infusion therapy known as 'saunagus', which requires booking in advance through the website. 
How to engage
Valby Vandkulturhus is open both weekdays and weekends. Valby Vandkulturhus operates with the concept of 'green time', which lets you use the facilities at a cheaper rate from morning to 15.00 on weekdays. The concept is aimed at improving the experience of the visitors by preventing a crowding of the pools. On the website you can keep up with the number of people using the facilities in real time in order to better plan your visit. Valby Vandkulturhus is located a short walk from the S-train station of Ny Ellebjerg, and if you are arriving by car, the facility offers 1,500 parking slots free of charge. 
If you have any questions, you can always drop by to have a chat with the English-speaking staff or reach out through the website or at the Facebook page. 
For more information on opening hours and tickets, please:
Visit Valby Vandkulturhus' official website