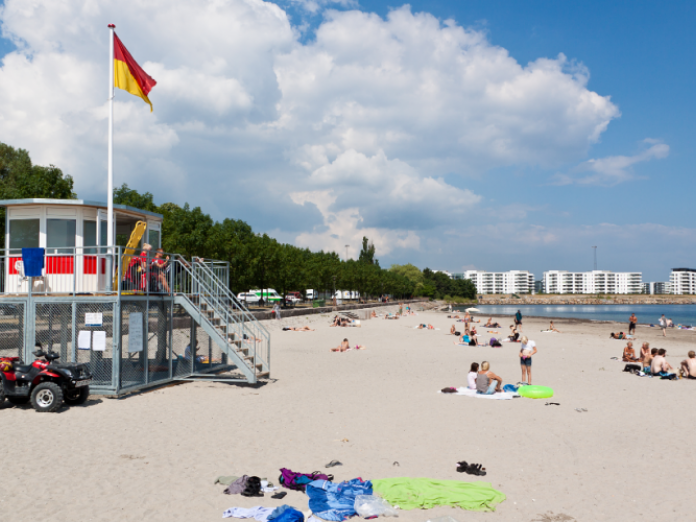 It may be small, but the sandy beach provides a welcomed escape for locals in Østerbro, who flock here to enjoy a dip in the refreshingly cool seawater on warm summer days. 
What we are about
Svanemølle Beach opened in June 2010, and has since become one of the most popular places for a hangout on a sunny day. At 4,000 square metres, this triangle of fine, soft sand isn't very big. But it has a 130-metre swimming jetty that stretches way out into the water, with a bench that runs its full length, affording visitors a beautiful view of the water and city, especially the impressive Svanemølle Power Station. 
The original boardwalk is also still in use. On warm evenings, when the coffee and ice cream vendors arrive, and families promenade under the trees, the atmosphere is almost Mediterranean. 
What we have to offer
Svanemølle Beach is extremely child-friendly, as the tide comes in very slowly causing low waters. A winter bathing club is based at the marina nearby – there is a waiting list for membership, but if you fancy a cold dip, the beach is open to everyone throughout the year. The beach has a kiosk and a smaller building with toilets and lifeguard facilities. Lifeguards are on duty during the high season – for more information, please: 
Visit Svanemølle Beach's official webpage (website in Danish)