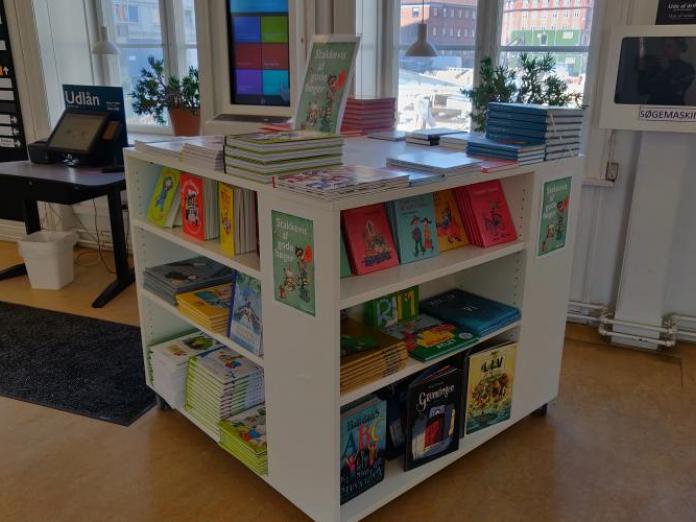 The library houses both large departments of literature, quiet areas for studying, and a citizen service ('Borgerservice' in Danish), relevant to you if you have inquiries regarding passport, driver's license, relocation or self-service. 
What we are about  
At Øbro Jagtvej Library, you will find different departments across the four floors: The ground floor consists of the children and young adult section, the first floor houses 'Borgerservice' (the citizen service), and the second floor is home to the adult section of the library (fiction and non-fiction). Furthermore, the second and third floor offer study areas and reading rooms for quiet contemplation.  
The reading rooms are open during the library opening hours and are freely available. The reading room on the third floor is also the place to go if you want to participate in the many different events hosted by Øbro Jagtvej Library. The study areas have great lighting and provide you with tables, chairs, power connectors and wireless internet. Here you can immerse yourself in your study and assignment writing, alone or with your fellow students. 
During opening hours, English-speaking staff is available to help assist you with any inquiry. 
What we have to offer 
In addition to its wide selection of books, Øbro Jagtvej Library invites you to join their Family Club, a Copenhagen Public Library cultural initiative for international families living and settling down in Copenhagen. The aim of Family Club is to create and strengthen social bonds through activities, ranging from storytelling to workshops and community events. Most activities are free and open to the public, as well as carried out in English. 
To join an event or learn more about this initiative, you can visit the Facebook page or the library's website. 
How people can get involved 
The activities of Family Club are run by volunteers alongside the staff of Øbro Jagtvej Library, and if you are looking to lend a hand or have a great idea for a new project, do not hesitate to get in touch and send an e-mail. 
How to engage? 
Øbro Jagtvej Library is an open library, which means that it is only staffed during working hours. Once registered as a library user, you can come and go as you please and reserve and collect books from other libraries. You can register as a library user online here using your MitID or by contacting a member of the staff at the library. For more information on opening hours and contact information, please: 
Visit Øbro Jagtvej Library's official website or
Øbro Jagtvej Library's facebook.
You can also find out more about Østerbro's Culture Network here.