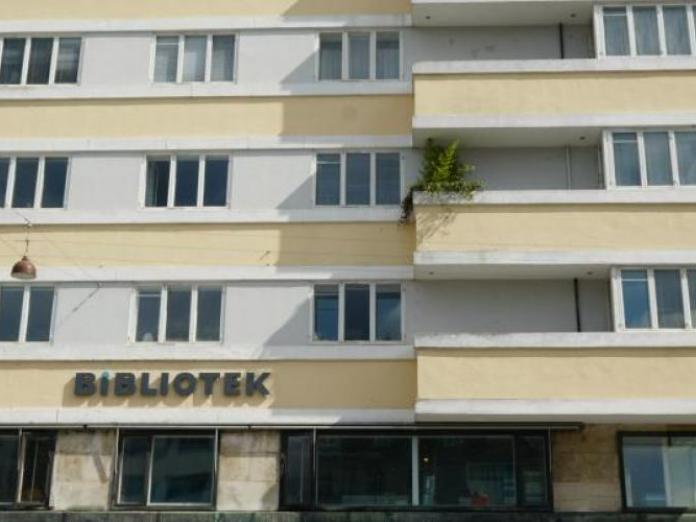 Exchange ideas and attend various workshops and family-friendly events for free. Become a member and start learning. 
Conveniently located beside the metro and bus stations, the Christianshavn Library has a history that is as lively as the mix of hippies and yuppies that walk past its doors each day. Local residents can get free access to many different materials including books, magazines, workshops and events with their Danish MitID. 
What we are about
The Christianshavn's Library offers a diverse range of books, articles, magazines, records and essays. Children will enjoy the cozy reading section inside, where they can play and read books while you print documents, use a computer or check out a free DIY workshop.
What we have to offer
There is a big collection of English books on offer for people of all ages, including many graphic novels. On weekends, the library hosts differently-themed creative, family-friendly DIY workshops. Join in and make Valentine's Day cards, Easter decorations or Christmas ornaments with your children. 
5 interesting facts 
They have a large range of graphic novels in English 
The 'layered cake' look of the Christianshavn Library building is actually where the famous bakery - Lagkagehuset - got its name 
In the 15th century, the building was sadly used as a labour house for orphaned children making army uniforms 
Until the 20th century, the building was also a women's prison 
The library now shares its building with a pharmacy and bakery 
How to engage
You can register as a library member online, with your Danish MitID, or by speaking to a library staff member when you visit. Once you are registered, you can borrow books, attend events and access the full catalogue any day from 8am until 8pm. Activities are free and you don't need to sign up. 
How you can get involved
Once you have your membership, you can visit the library and chat to staff - during staffed hours - and find out more about what is going on. Perhaps you can join a Silent Reading Party or listen to a livestream on Einstein's theory of relativity? Just remember to pre-book a computer if you want to use one to do private work.