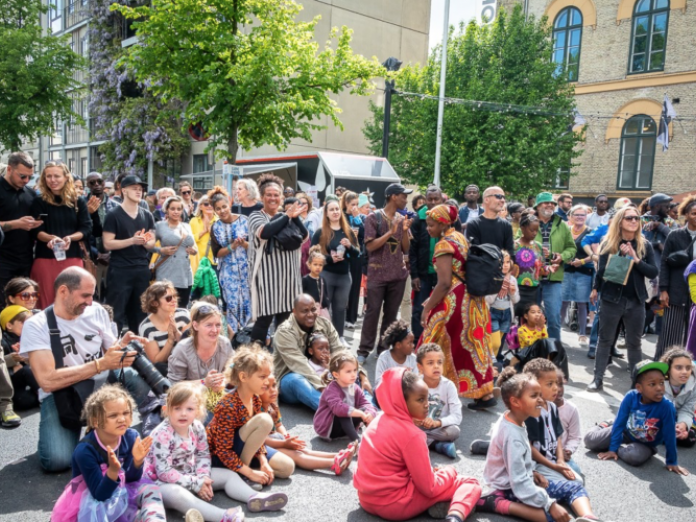 Located in one of Nørrebro's oldest buildings, Union is a cultural laboratory of ideas and experiences. Welcoming visitors and residents of Copenhagen to share global experiences, meals and music with each other, they encourage diverse, creative exchanges with community events. 
5 interesting facts ​
Union was called the World Culture Centre until 2019 
Every Tuesday night Union serves up a 'family-style' meal  
Union's café is called 'Send Flere Krydderier' meaning 'Send More Spices'
The culture house was first started in 1993 
Union's building was built in 1857 as a public school 
What we are about
For over 25 years, Union has been a lighthouse for intercultural exchanges - not just in Copenhagen, but in Denmark too. Since then, its proud membership has grown to include over 20 different organisations and associations that all call the Nørrebro location home. Now more than 400 events take place every year.
What we have to offer
You cannot enter Union without noticing the delicious smells of its café Send Flere Krydderier. Specialising in global dishes, they offer affordable and tasty meals for every budget. Upstairs is home to event space Aula, a dance room, audio studios, meeting rooms and more, while the backyard offers an outdoor concert hall – ALICE – and a great hidden sunspot.
How you can get involved
Union loves cultural partnerships and collaborations and also helps start up new cultural projects. Want to share some knowledge as a mentor or become a volunteer at an event? They also have many different coworking spaces to offer individuals and groups for a small monthly fee.
Check out the Collab-page on our website
How to engage
Union is open to everyone everyday, with longer hours in the evenings and on weekends for special events. Join them for a coffee or lunch in the café or pre-book a meeting room if you want a more formal place to meet or study.