Kulturhuset Islands Brygge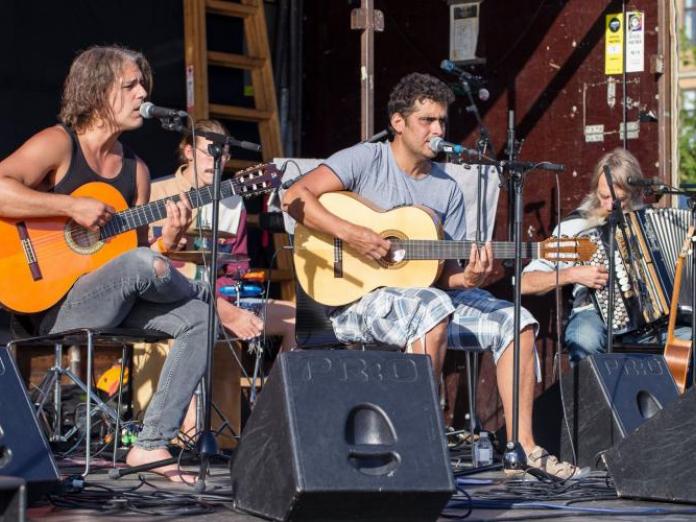 Islands Brygge's harbourside culture house - K-I-B - is a great place for the young, old and everyone in between. Open every day of the week, it is home to many different cultural events including movies, theatre, music, comedy and even flea markets - hosted across two large spaces, three meeting rooms and its own café. 
5 interesting facts 
K-I-B hosts over 350 cultural events a year 
Kids and families can join a number of creative activities such as the Science club 
K-I-B hosts over 1,000 other private meetings in their rented spaces 
The café - Bryggens Spisehus - serves a mix of traditional Danish and brasserie-style food 
In summer months the outdoor area becomes an open-air stage and dancefloor 
What we are about
Since 2002 K-I-B has offered its enviable location to Copenhageners for cultural or community happenings, or just to enjoy a tasty meal. Its beautiful waterfront view is also the perfect setting for a private or business event with equipment and furniture available for rent.
Contact K-I-B (website in Danish)
What we offer
K-I-B is widely known as an events place and space, and many of the activities don't require Danish language skills. They specialise in hosting hundreds of occasions and meetings, including a 'Sharing Denmark' network where you can make new friends while learning about Danish culture. Check out the listings and relax with a coffee by the water.
See what's on (website in Danish)
How to engage
Stop by for a coffee or a meal at Bryggens Spisehus and see what events are coming up, either run by K-I-B or one of the associations that use the facilities. Some are free, while tickets for others are usually available at billetto.dk or at K-I-B, if not sold out. The calendar is always full!
How you can get involved
Become a volunteer and meet new people while listening to some live salsa or rock. Or maybe you want to host a special event and don't know where to start? Visit the office for a chat, and find out how you can add your event to the schedule or book a private party today.