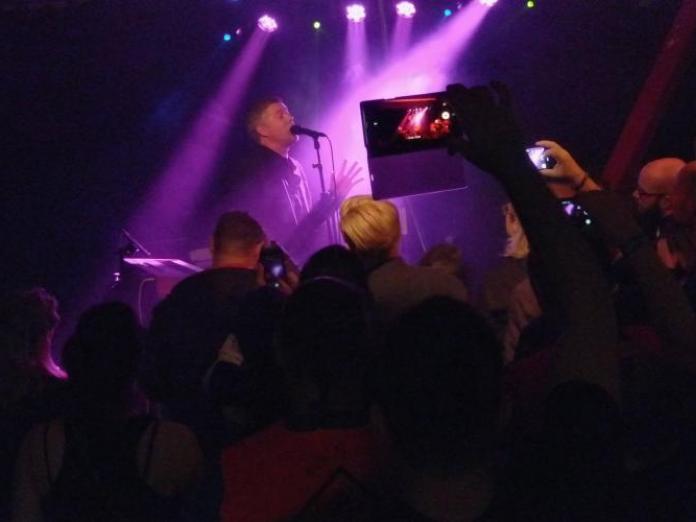 Here you can experience theatre in English, Nepali communal dining, and offbeat concerts. Check out the event calendar and find just the right event for you. 
What we are about
Krudttønden, literally meaning 'the powder keg', is a culture house in Østerbro consisting of a stage for music and concerts, a theatre and a café. 
Built in an old arsenal belonging to the Guards Husars Regiment in 1990 on the behest of local artists, it is now a cultural mecca hosting intimate experiences in theatre, music and talks. 
Krudttønden is located right by the central park Fælledparken and near the local sports and cultural institutions of Parken Sport and Entertainment, Øbro Hallen, Østerbro Stadion and Theatre Republique. 
Krudttønden is part of the unit DIT:KBH, which also counts the cultural institutions Kraftwerket, Huset KBH, Kulturhuset Indre By, Villa Kultur, Onkel Dannys Plads, Basement,  Union and Stairway.  
How you can get involved
Most of the events at Krudttønden are created in collaboration with the cultural entrepreneurs of Copenhagen, and if you have an idea for a project, do not hesitate to reach out. Here, you can find counseling on everything related to creating an event, right from the early stages of idea development and fundraising to communications and production during launch. Whether you are planning a singular or recurring event, and whether it be a festival, a performance, or a talk, you can always find just the help you need at Krudttønden. Submitted project applications and ideas are discussed on a weekly basis. 
What we have to offer
You are free to drop by Krudttønden and have a chat about a possible event. With staff working in different locations, you can notify in advance either by phone or e-mail to ensure the best service. 
During events you will always encounter staff at the café and the organizer of the event. Check out the event calendar on the website to see all upcoming events. 
For more information on how to submit an idea for a project or an overview of upcoming events and projects:
Visit their official website
Follow them on Facebook 
Follow them on Instagram 
History - the attack of 2015 
On 14 February 2015 the Lars Vilks Committee held a debate titled Art, Blasphemy, and Freedom of Expression. At 15.30 Krudttønden was fired upon using an automatic rifle, resulting in the death of photographer, producer and director Finn Nørgaard, as well as the injury of four police officers. The perpetrator, Omar Abdel Hamid El-Hussein, succeeded in fleeing the scene and later the same night carried out another attack on the synagogue in Krystalgade, resulting in the death of security guard Dan Uzan. The following day, El-Hussein was killed in a shootout with the police. 
The attack of 2015 is a dark chapter in the history of Krudttønden, one that has affected both loved ones of the victims, attendees at the event, as well as the staff. On 20 February 2015, family members, friends, and colleagues launched 'the Finn Nørgaard Association of the 14th February 2015'.