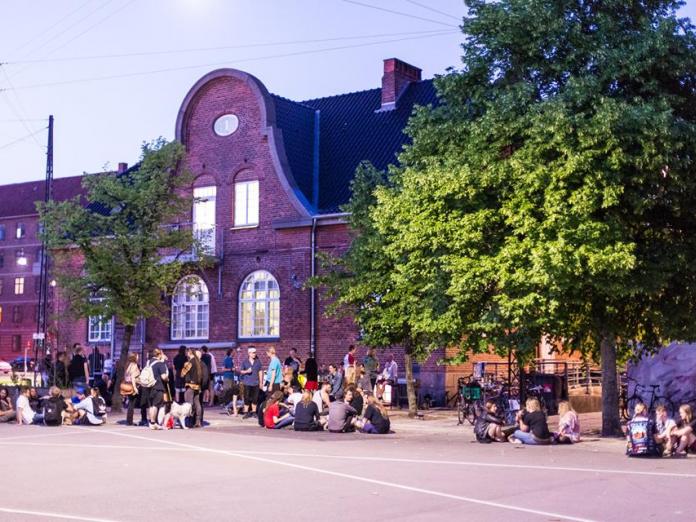 Kraftwerket is a creative community and embassy where young artists, entrepreneurs, and innovators can get free advice and assistance on their passion projects from experienced project managers. With several venues, Kraftwerket regularly hosts cultural events and concerts. 
What we are about
Kraftwerket has been around since 1998 on different locations throughout Copenhagen, but since 2009 it has been based in the current location of central Valby. Since its founding, it has worked towards creating the best conditions for a thriving artistic community among the youth in Copenhagen. Here, the experienced project managers can help out with anything from idea development to event management, as well as establishing the right dialogue between city authorities and the aspiring creator. 
Former projects include vegan communal kitchens, upcycling workshops, artist collectives, music studios as well as underground venues.  
Kraftwerket has a trial and error approach encouraging young people to live out their creative dreams, whether it be a 'splatter theatre', a tournament of Magic: The Gathering, or something completely different. It also runs several music venues throughout Copenhagen, where you can experience a diverse set of cultural and music events every month. 
What we have to offer 
As an international community of creative souls, volunteering is a central part of Kraftwerket with English as the chosen language, and there is always room for an extra set of hands to help out. As a volunteer you can assist with manning the bars during events at one of the different venues Underwerket, Råhuset, Basement, Hverdagen, OvenPå and Stairway which are all part of Kraftwerket. 
The volunteer community is centred on a passion for music and culture, and volunteers are rewarded with bar tokens to use at any of Krafwerket's venues, as well as the benefit of getting first in line for concerts at different venues throughout Copenhagen. 
How people can get involved  
Twice a month Krafwerket hosts information nights for both new and current members of the community. Here, you can learn about current events and projects, contribute to others' ideas or chip in with your own. You can keep up with upcoming information nights on Facebook, and if you are unable to attend, you can reach out to community manager Mie Behrmann on her e-mail for more information on how to get started. 
The volunteer community of Kraftwerket is founded on principles of diversity, dependence, and curiosity, where there is room for anyone, and no musical or cultural passion is frowned upon. In accordance with Danish regulation as well as the popularity of events at Kraftwerket, volunteers need to be above the age of 18 and to be able to take two shifts a month. 
How to engage?
If you are looking to learn more about how to become a part of the community at Kraftwerket or present a new idea, you can always drop by and have a chat with the English-speaking staff or reach out through email on the official e-mail. 
To get started, the staff will help you out with an introduction to Kraftwerket and the daily routines, and it is possible to get your own key for easier access to the facilities.